Sold Out New
River Interior 3D Wall Art
Part Number W3D5017
Retail Price: $138.99
Your Savings: $74.00
Your Price: $64.99
Each order contains 12 pieces that covers 32 sq/feet
River – 3d Wall Panel Design
River interior wall paneling design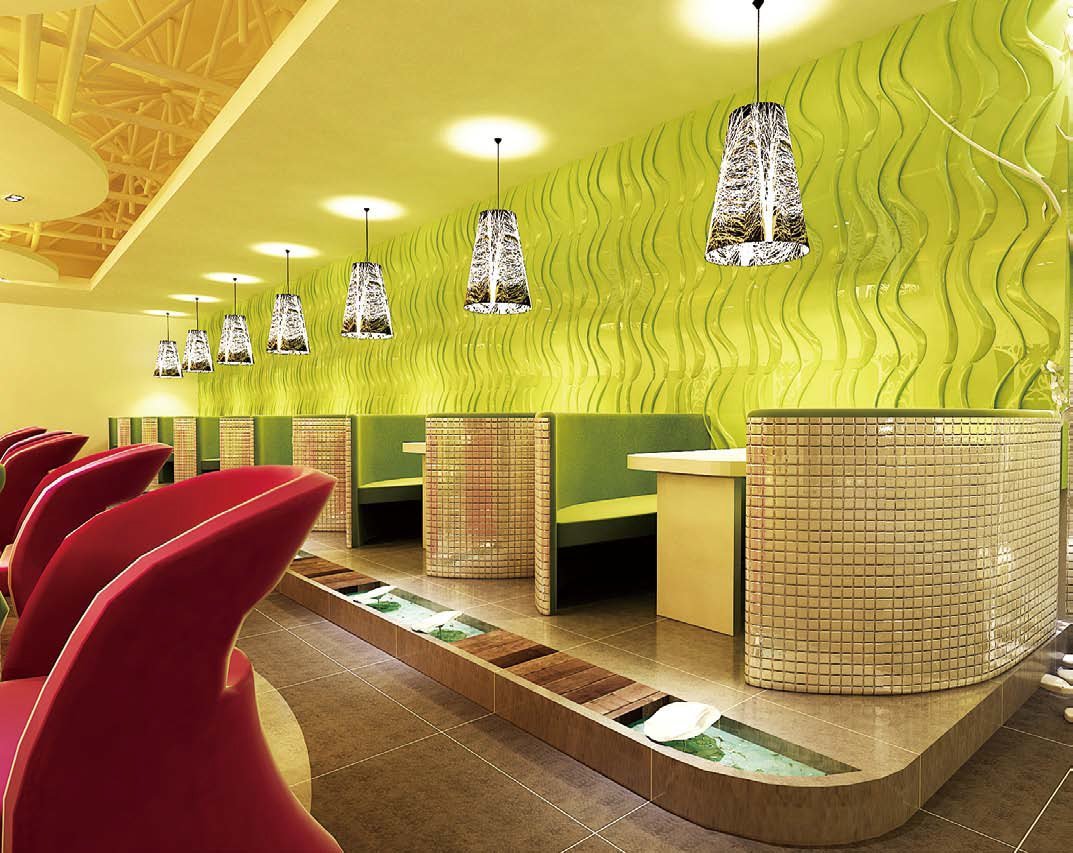 Our product is a fresh contemporary design approach which is fast becoming the hottest new fashion in Wall Decor. And after being installed, it creates a replicating pattern which toys with light and shadows. Our River wall panel can transform any of your room by integrating depth and style to your space.
The size of our River 3D Decorative Wall Panel is 500mm X 500mm, 19.6 inches X 19.6 inches and is packed with 12 pieces per single carton which covers about 32sq.ft.
Turn your flat appearing wall into stylish River wall with our River 3D Decorative Wall Panel. Our dynamic design looks both stylish as well as industrial. Ideal in case you wish for an eye-catching wall which is also not too glittering!
Our 3D Decorative Wall Panels measure 19.6 X 19.6 inches and these are quite easy to install and anyone can DIY it. You can even paint these panels or leave these in their off-white usual finish mode.
Our single carton contains 12 wall panels that cover a total of about 32 square feet of ceiling or wall space. Our 3D Decorative Wall Panels are lightweight and can be easily sliced with any electric saw-blade or any utility knife tools.
Our product is a fresh and unique design which can be utilized in diverse positions.
These 3D Decorative Wall Panels are manufactured by using crushed sugarcane stalk fibers which remain left after the extraction of juice. And this results as the base of this effortlessly installed eco-friendly produce.
Being produced from sugarcane, which is both renewable and bio-degradable source (i.e. 100% compostable and recycled), it also adds to sustainability. These panels are designed to create a distinct pattern when placed together. After that these are joined to the wall with the panels rammed together. The joins in between the panels are then sanded and filled back.
And after these are installed, you can paint them in any color which suits your office or home interiors.
Also See, Related Wall Panel Designs:
Bamboo 3d Wall Panel   |   Carol 3d Wall Panel   |   Cocktail 3d Wall Panel   |   Love 3d Wall Panel |   Rainbow 3d Wall Panel   |   River 3d Wall Panel   |   Seawave 3d Wall Panel   |   Spark 3d Wall Panel   |   Brick Wall Panels