3D decorative wall panels are the greatest source of providing extra beauty to interior walls of your home. These wall panels are easy to install and are eco-friendly. It gives the look and feeling that two- dimensional coatings, panels and wall papers cannot be matched. Different patterns providing natural look to waves or bubbles on water brings a sense of movement on blank interior wall. Use of accent color brings changing of shadows as day turns its position to night in your interior home design in Houston.
There is the usage of bamboo, plastic, reinforced gypsum, biobased materials. and sugarcane waste. These panels provide unique beautification to home. Its looks are completely different in appearance. With its decorative element its performance is excellent. Different types of wall panels have its own appreciable beauty.
GYPSUM – 3D DECORATIVE WALL PANELS
These 3D decorative wall panels are the most famous and popular one and can be installed in tile format adding beautification to the home walls. These panels are strong enough but its use in frequent mechanical area is avoided. Walls with moisture content are also not a proper area where it is to be affixed. This is the best option to provide decoration to the walls of living room office and bedroom but not for balconies.
These wall panels constitute of high quality gypsum and are easy to be affixed on wall with joints properly filled to give a beautiful 3D wall. Each textured wall is attractive when it is illuminated with different forms of up and down light. This type of interior wall's successfulness is very much depends on exterior of house being properly waterproofed. If we want to bring more beauty to these 3D wall panels it can be painted with any normal paint and specialized paint of any color.
LEATHER – 3D DECORATIVE WALL PANEL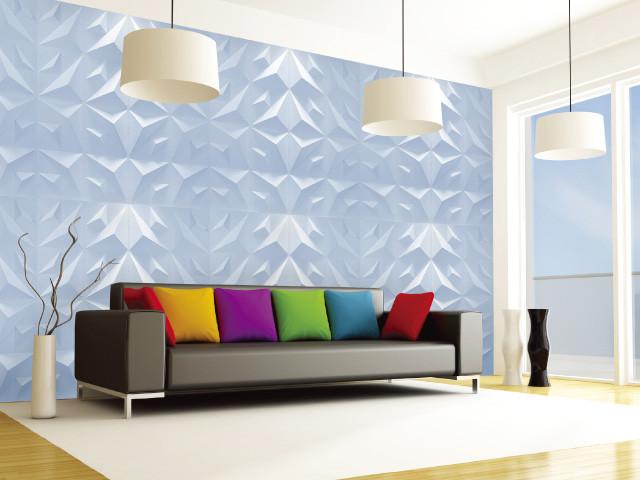 These panels are best to be use in living room, bedrooms and offices. It is necessary that the concerned area should be away from moisture.
Its making is like that of panel fabric, but it is softer segmented. For its beautification it is also possible to skin its solid fabric panels without the using of form. After that it will give the appearance of tiles and it comes under expensive category.
Natural stone is also used as decorative wall panels with texture Block panels made of natural wood particles with 3D optics.
WOOD DECORATIVE 3D WALL PANELS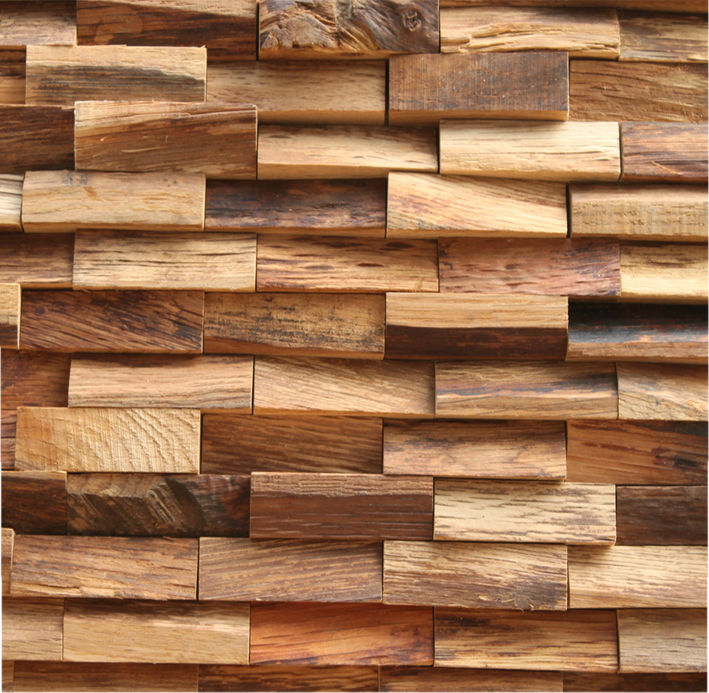 Decorating of walls with wooden 3D wall panels with exiting decorative design or texture either covers the entire wall or part of it and this will provide extra beauty to home walls. Wooden wall paneling and beautiful wood loor is the best way to bring interior with modern design having traditional outlook. 3D wall panel technology is the latest technology and it offers attractive, traditional and home dwelling ideas. In beautification of the interior walls of the house, panels of natural wood or MDF panels are used. Different designs on these panels in three shades adds extra beauty in its look up
FABRIC – DECORATIVE 3D WALL PANELS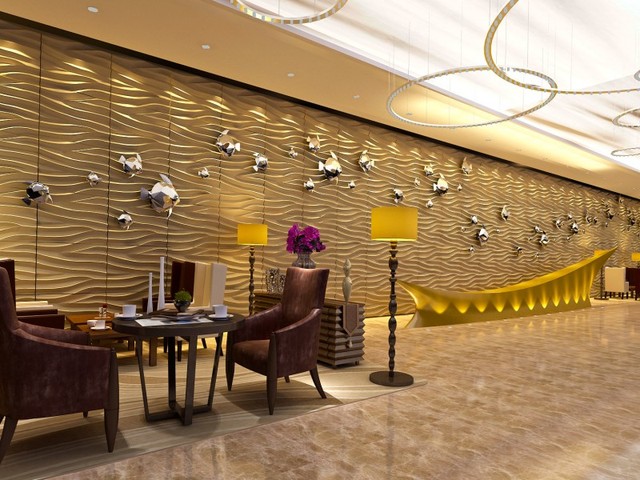 These 3D panels are of special kind and are very soft to touch and require special maintenance. Basis of its creation is soft furniture and it is very soft to touch and requires proper care. Today they are in the shape of rectangle and square. These 3D wall panels are mostly used in the interior decoration of wall of restaurant and nightclubs.
It is very important that you should have the availability of professional cleaner at your home, who will take his proper responsibility in its cleanliness.
Wall Panel Designs:
BRICK 3D Wall Panel   |   CAROL 3D Wall Panel   |   COCKTAIL 3D Wall Panel   |   LOVE 3D Wall Panel
RAINBOW 3D Wall Panel   |   RIVER 3D Wall Panel   |   SEAWAVE 3D Wall Panel   |   SPARK 3D Wall Panel